Powerful Calculator
Use advanced functions such as sinh, cosh or logarithms. The interface shows the input as you would write it on paper rather than squeezing everything in a single line. Answers are automatically calculated, no need to press Enter buttons.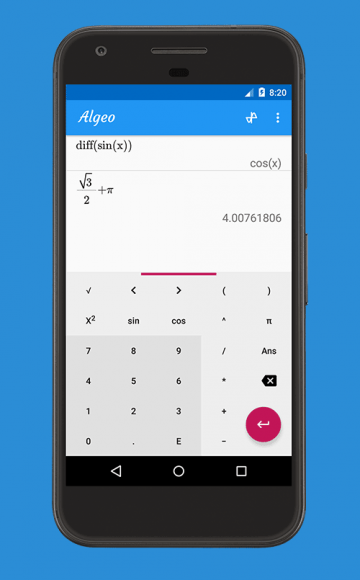 Beautiful Graphs
Plot functions and find points of interests such as roots or intersections. Algeo automatically finds these points and jumps to them.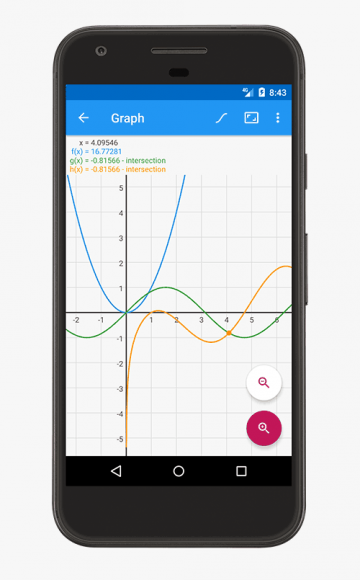 Table of Values
If you need a detailed list of values, the Table feature will show the functions evaluated at the given points. You can quickly glance over the list to compare the numbers.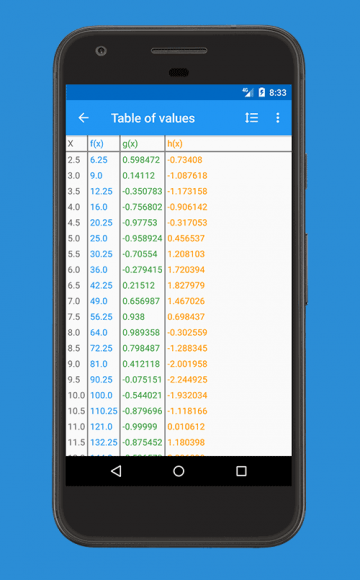 If you have a question about the calculator or have suggestions feel free to email us at info@algeocalc.com.
Keep in touch!
Subscribe to our newsletter to receive notifications about new releases and features or like us on Facebook